Recording of an April 14, 2020 talk by Dan Reecer, Community & Growth Manager for Polkadot, a next-generation blockchain network founded by the former co-founder and CTO of Ethereum, Gavin Wood. Polkadot will begin its phased launch process in Q2 2020, aiming to solve many of the current issues hindering blockchains from adoption at a global scale, including connection between blockchains, scalability, and rapid upgradability.
Dan graduated with a bachelor and master degree from Indiana University's Kelley School of Business in Information Systems and International Business. He has had a marketing and operations-focused career, with four years at Eli Lilly & Company working in pharmaceutical brand marketing in Oncology, Immunology, and Alzheimer's. He transitioned his career to blockchain out of curiosity for the technology's potential, which led him to Austin for his first job with another blockchain project called Wanchain. He led Marketing and Business Development globally for this organization, before opting to join Polkadot's historic launch under the Web3 Foundation based in Zug, Switzerland. Dan lives in Austin, is an avid traveler, and is a competitive tennis player.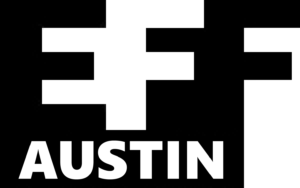 The "tech boom" became the "advertising boom" in the 2010s. Our online privacy has been sacrificed in the process. Web 3.0 is a movement and next phase of Internet development where control, privacy, and power will be restored back to the individual and away from Big Tech.
In this talk, Dan discussed what Web 3.0 is, why it's important, how you can participate and contribute, and the role the upcoming launch of Polkadot will play. He will also briefly discuss Polkadot's live experimental network, Kusama, and Substrate, a software development kit for building bespoke blockchains that can be standalone or easily plug into Polkadot's network.
EFF-Austin is sustained via the contributions of supporters like you. Donate via the Paypal link on the EFF-Austin website at the top of the main page.
Relevant links:
Podcast: Play in new window | Download